Her Royal Highness Princess Maha Chakri Sirindhorn presided over the 3rd Princess Maha Chakri Award (PMCA) ceremony at Bangkok Convention Center Central World at Centara Grand Hotel on Tuesday 15 October 2019. The award aims to recognize outstanding teachers from eleven countries (ASEAN and Timor Leste). Her Royal Highness Princess Maha Chakri Sirindhorn has been working in the area of educational development for almost forty years since 1980 both in Thailand and other countries. This award is also intended to honour Her Royal Highness as an Educator Princess. The Princess Maha Chakri Award Foundation (PMCAF), in cooperation with the Teachers' Council of Thailand, Ministry of Education, Equitable Education Fund and other education development partners have worked together to organize the Award. 
Dr. Krissanapong Kiratikara, PMCAF Chairman, said "Teachers from 11 countries  who have been carefully selected by their respective Ministries of Education to receive the Princess Maha Chakri Award are teachers who have change students' lives and make impact to the community. This is the third Awarding Ceremony . We host the Ceremony every other year. The award is given to one outstanding teacher from each country and it is consisted of an honorary medal, an honorary plaque, a golden brooch, a certificate and a USD10,000."
The following are short citation of each PMCA recipient
Brunei Darussalam

, Mrs. HajahNoorliah Haji Aspar
A school headmaster at Sekohla Rendah Lambak Kanan Jalan 49. She is a leader who wins the heart of her teachers and the community with her management skills.  She also coaches special education teachers and provides them maximum support to make sure that the school will not leave any students, particularly special education students behind. She is also a trainer for Leadership Program, a mentor for Headmasters, and an Advisor to the Brunei Teachers Standards at School Level.
A physic teacher at Hun Sen Roleapha Ear High School, Kampong Chhnang. He believes that having good education brings opportunities. He gives opportunities to his students, particularly the poor ones. His teaching strategy is to make the lesson relevant to the students' daily life and establish the confidence in learning among the students.  
Indonesia

, Mr. Rudy Haryadi
A young and energetic teacher at State Vocational Secondary School 1 Cimahi, West Java province. His teaching technique is to capture the students' interest by asking the students questions in order to find out what they like.  After that, he would link the content in the class to the students' interest individually. One of his outstanding work is the "Peppermint Model" for Computer Network teaching and learning process. The model stands for Plan, Explore, Practice, Perform, Enquiry, Reflect, Memorize and Internet.
Lao PDR,

Mr. Physanith Panyasavath
A teacher and the Head of the Lao Language and Literature subject at Santiphab High school, LuangPrabang. His focus in teaching is to raise awareness of Lao culture and the local wisdom of LuangPrabang. He encourages his students to engage in environmental preservation activities. He involves them in activities that contribute to the society and community of LuangPrabang, such as blood donation and merit making. He composes songs for the students to sing about Lao culture and LuangPrabang province. 
Malaysia

, Mrs.K. A. Razhiyah
A Special Education Specialist Teacher at Panji Secondary School, Kota Bharu, Kelantan. She nurtures special needs students with love and care.  She trains them life skills, so that they will be able to function in the society and be less dependent. She teaches them discipline, good hygiene and social interaction skills.  She brought in many new teaching ideas to her special education students such as 1) the Make-up class and 2) the Spa class.  
Myanmar

, Mr. Maung Kyaing
An English teacher at Basic Education High School, Kyaukmee, Myanmar. He said that "Teacher" is one of Myanmar Gem, the most noble profession in Myanmar.  Teachers not only serve as an instructor who provides knowledge but also a guardian who overlook at the students' well-being. He believes that the uniqueness of being a teacher is "patient".  He set himself as a role model for his students. He wants his students to be knowledge seekers, so he tried to engage them in several activities. As a result, the achievement level of English Language Test of his students increases significantly to the top level of Patheingyi Township. 
Philippines,

Mr. Sadat B. Minandang
A former humanitarian worker who has changed his career to become a teacher at the Amirol Elementary School, Catabato City, Mindanao. He has been instrumental in the development of the school and the community. He has initiated a "Push Knowledge" cart, a mobile cart which carries books and learning resources to the villages for children to learn to read.  Through the cart, he advocates programs such as Education in Emergency (EiE) and Water Sanitation & Hygiene (WaSH). His other flagship program is "Faith in Working Together" which raise awareness on Anti-Child Trafficking for Peace and Order in the Community where the school is located. 
Singapore

, Ms. Chan Xiuwen
A special education teacher, who is determined not to let any special education students slip out or drop out from school. She helps them with learning support.  She patiently assists them to read and speak until they are able to make progress at their own pace. She takes care of both the students' heart as well as their well-being.  
Thailand

, Mr. Suthep Tengprakit
A primary school teacher at Baan Klong Nam Sai School, Kabang district, Yala Province in the deep South of Thailand. Mr. Suthep always finds opportunities to give his students and the community access to quality education. He is a man of the community. The school is located in a Muslim community.  He helps tie the Muslim and Thai community together as one. He believes that through peace, un-selfishness and caring, people in the community can live together. He set up a Learning Resource Centre which utilizes Sufficiency Economy Philosophy (SEP) theory of His Majesty King Bhumibol, Rama the IV. He believes that SEP activities, help the students have a better quality of lives. Through the activities, students learn the skills which they can use to earn their living.
Vietnam

, Mr. Le Thanh Liem
A Physics and Technology teacher at Him Lam Boarding School for Ethnic Minority Students, Chau Thanh District, Hau Giang Province.  His unique teaching pedagogy is setting up a Student Club and use the club as a platform for students learning. Through the Club students are encouraged to develop ideas from their real lives and use it to help the community, who are Khmer minority.  He encourages problem solving skills in his class, using the community as the source for the students to practice. Students has to observe and indicate the problems of the village such as flood which can destroy the fruit gardens. They will then work together to solve it. 
Timor-Leste,

Mrs. Lurdes Rangel Goncalves
A primary school teacher at Matata Filial, Ermera municipality, a mountainous area of Timor-Leste. She organizes her school to become a place that is safe and calm for the students. She reaches out to both students and parents to ensure that children are attending school and attaining maximum benefit. Cooperation and coordination are key in ensuring that her school provides a true space for learning. She was also part of the Curriculum Revision Team for Tetun literacy for grades 1 – 6 and a national trainer. Her mission is to prepare a better future for children in Timor-Leste.  Every child who goes to her school calls her "Mother" or "Mama Lu".
Live on NBT Channel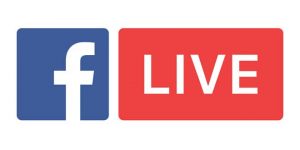 Related Topics: