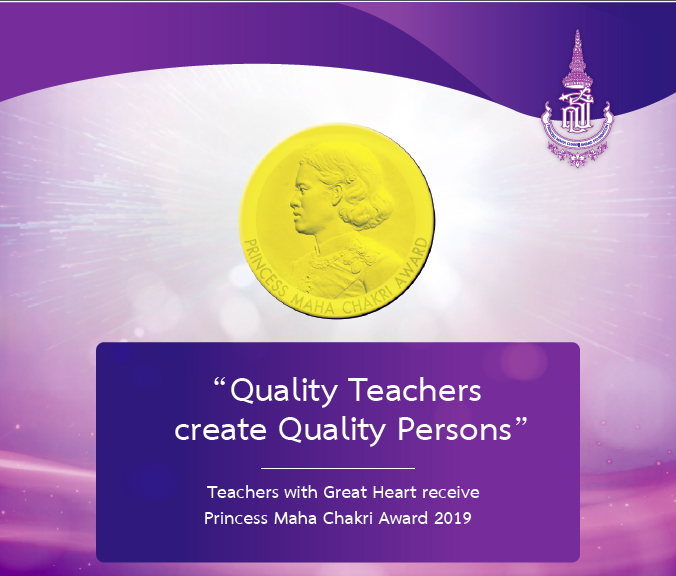 Bangkok, Thailand Dr. Krissanapong Kirtikara, Chairman of the Princess Maha Chakri Award Foundation announces the names of 11 remarkable teachers with great heart from eleven Southeast Asia countries who have been selected as Princess Maha Chakri Award recipients for 2019.
On 17 May, during an annual meeting of Princess Maha Chakri Award Foundation chaired by Her Royal Highness Princess Maha Chakri Sirindhorn, HRH approved the nominations of eleven recipients from eleven Southeast Asia Countries (ASEAN + Timor Leste).  The eleven outstanding teachers are Dayang Hajah Noorliah Binti Haji Aspar from Brunei Darussalam, Mr. Virak Loy from Cambodia, Mr. Rudi Haryadi from Indonesia, Mr. Phaysanith Panyasavath from Lao PDR, Mrs. K. A. Razhiyah from Malaysia, Mr. Maung Kyaing from Myanmar, Mr. Sadat B. Minandang from Philippines, Mdm Chan Xiuwen from Singapore, Mr. Suthep Tengprakit from Thailand, Ms. Lurdes Rangel Goncalves from Timor Leste and Mr. Le Thanh Liem from Vietnam.
The eleven recipients of the 2019 Princess Maha Chakri Award have been selected and nominated by the Ministry of Education of their respective countries and for Thailand, the Princess Maha Chakri Award Foundation (PMCAF).
The Thai teacher who has been selected for this prestigious Award is Mr. Suthep Tengprakit, a teacher at Baan Klong Nam Sai School, Kabang district, Yala Province.  Mr. Suthep had his Bachelor and Master degree from Rajaphat Yala and has been a teacher for 26 years.  He is a very determine teachers who seek every opportunity to give his students and community access to education. He speaks the local dialect, Malayu, fluently as a result it helps him tie the Muslim and Thai community together as one.  As a result, he has become the heart and soul of the community as well as the school.  He was involved in establishing Sufficiency Economy Resource Centre in his school as a platform for skills development for the community to improve their quality of life.
About Princess Maha Chakri Award (PMCA)
The Princess Maha Chakri Award is given to outstanding teachers from 11 countries in Southeast Asia (ASEAN + Timor Leste), who have made impact to students' lives.  The Award was set up in 2015 in recognition of HRH Princess Maha Chakri Sirindhron's contribution and devotion to teachers and education.
The Princess Maha Chakri Award is given once every two years to recognize teachers who change students' lives, particularly the disadvantaged groups.  It aims to promote the excellent practices to inspire and serve as examples for other teachers in Southeast Asia.  The unique and most important aspect of the award are activities after receiving the Award which will enable these teachers to expand their practices to improve themselves and help other teachers in the region.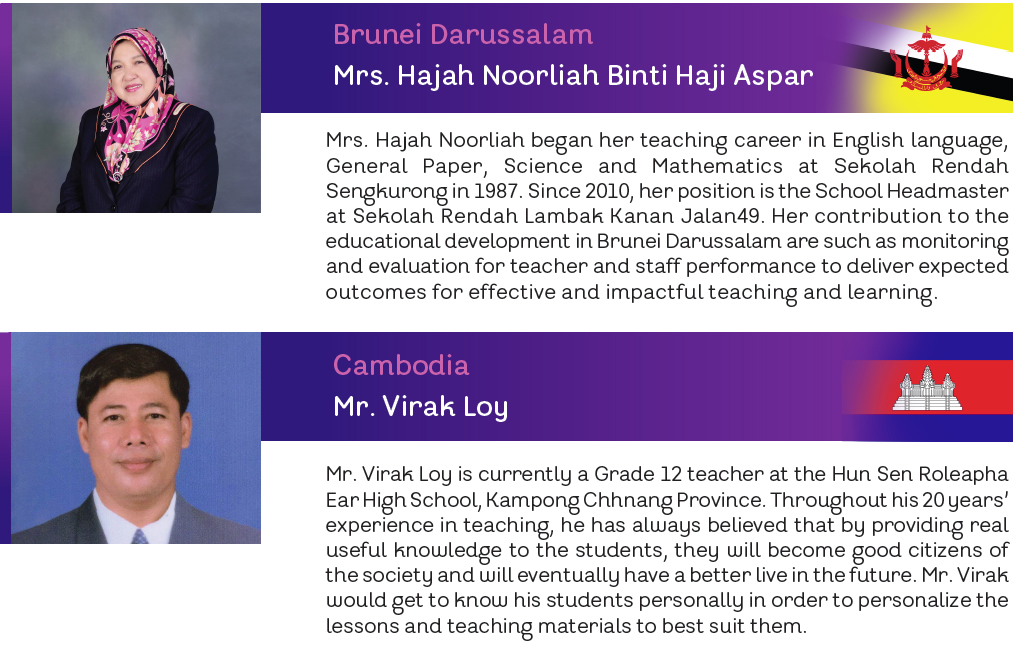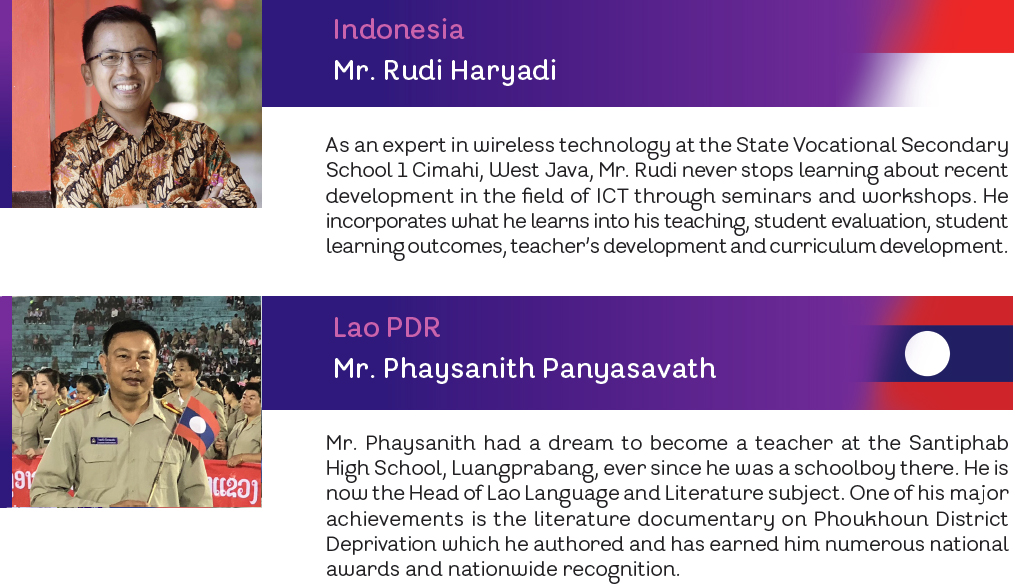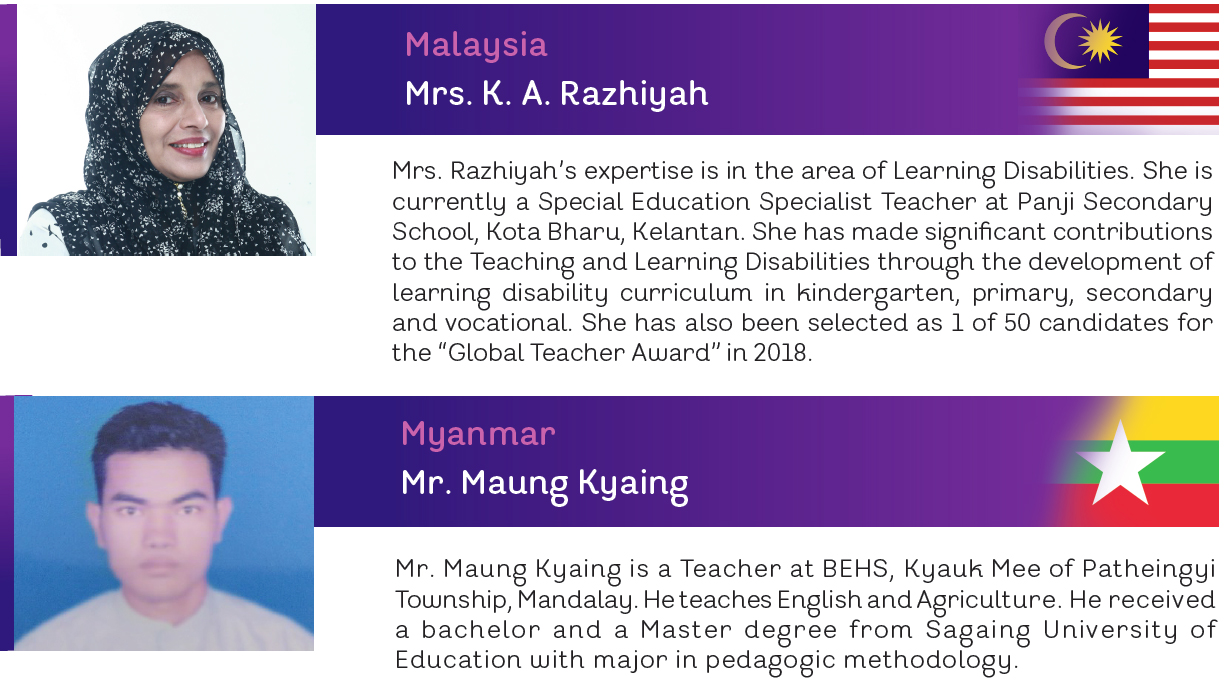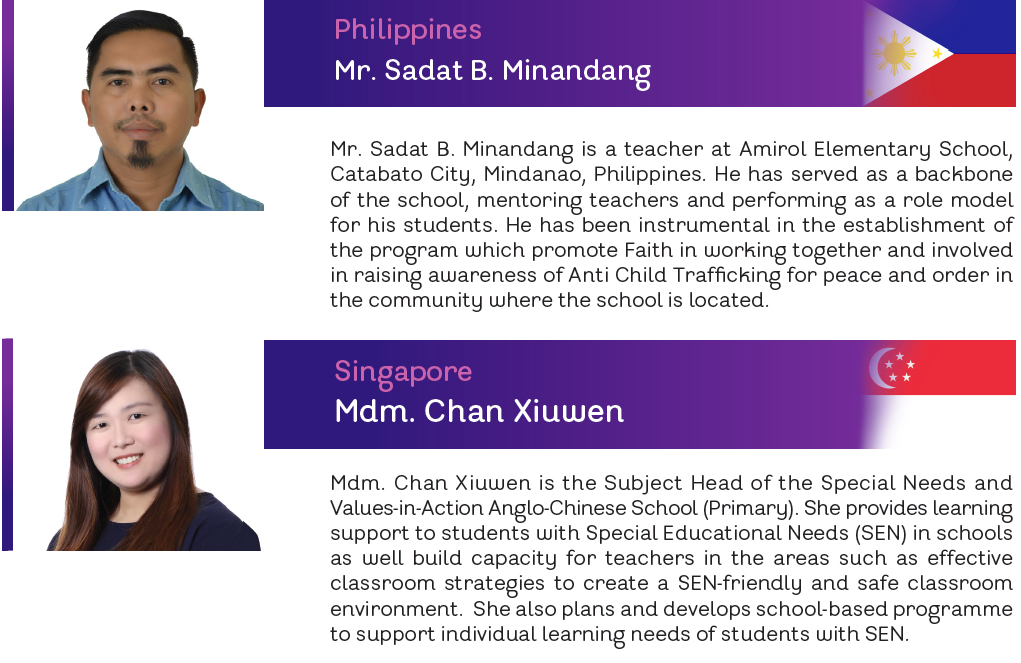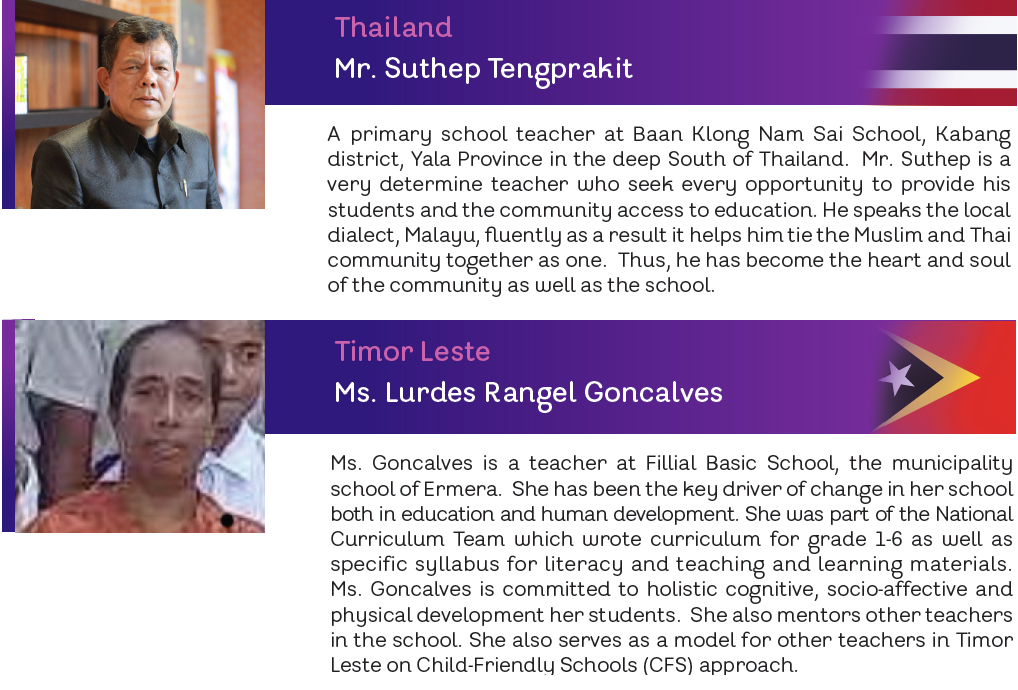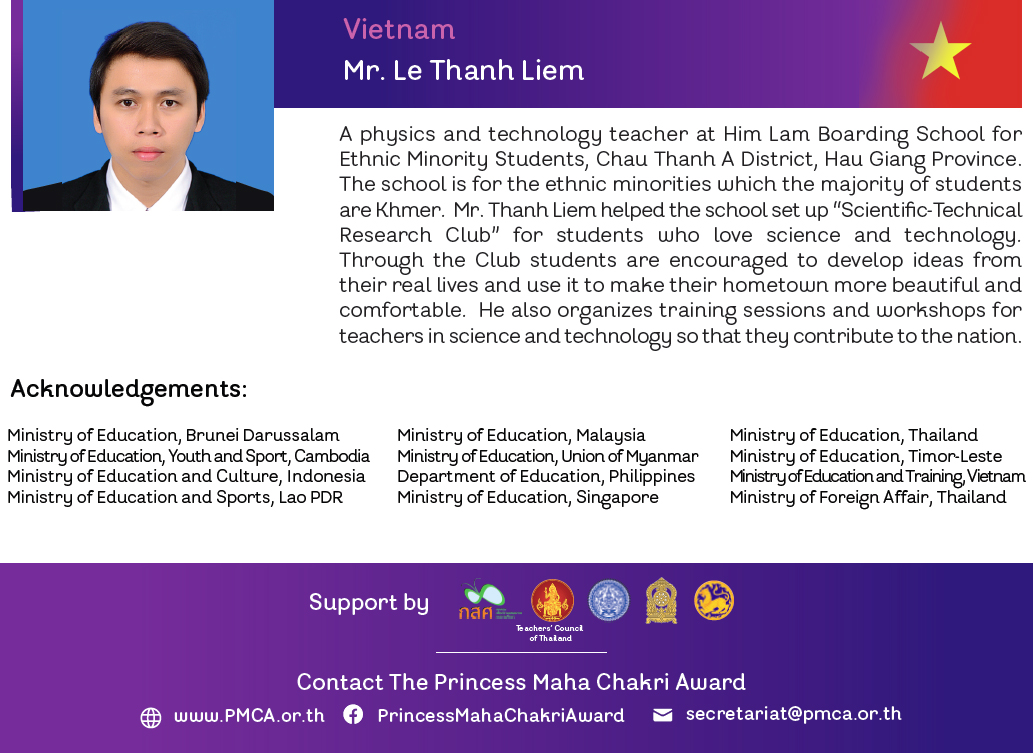 Related Topics: