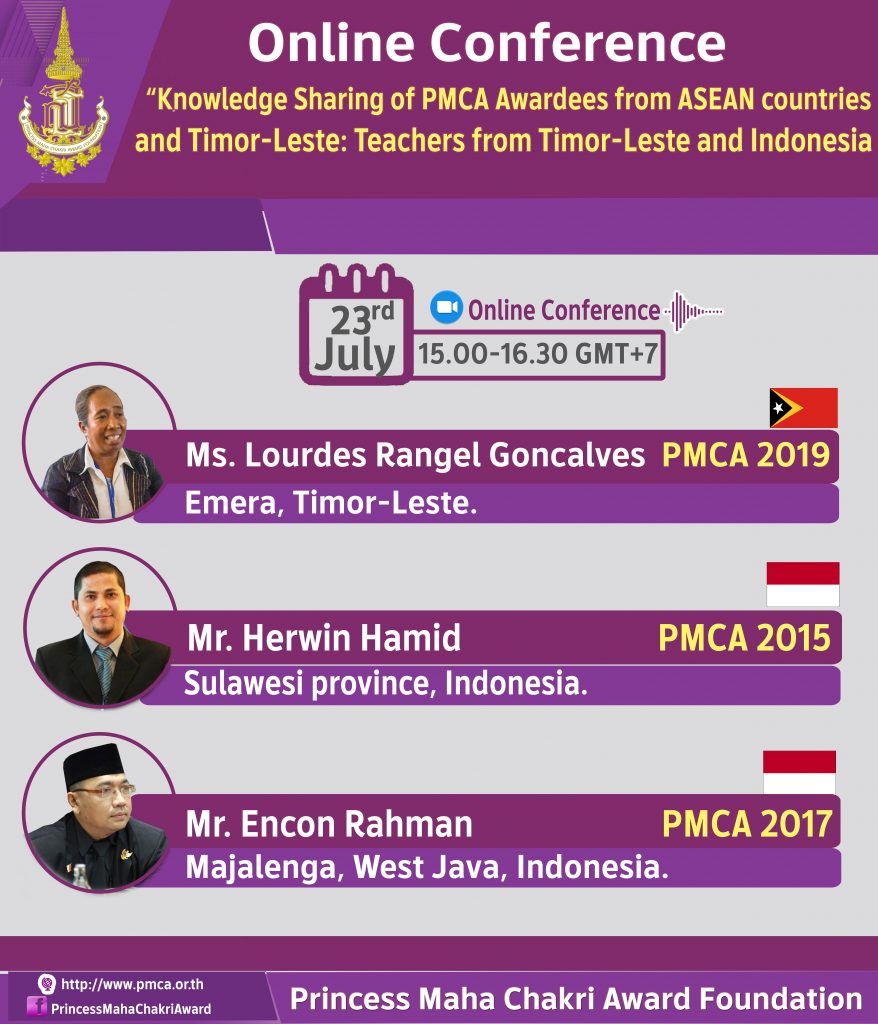 Online Conference "Knowledge Sharing of PMCA Awardees from ASEAN countries and Timor-Leste: Teachers from Timor-Leste and Indonesia on 23rd July 2020.
Please join our PMCA awadees:
• Ms. Lourdes Rangel Goncalves, the 2019 PMCA awardee, a primary teacher from Eskola Basica Matata, the municipality of Emera, Timor-Leste.
• Mr. Herwin Hamid, the 2015 PMCA awardee, science teacher and head of computer laboratory at Junior High School, the City of Kendari, Sulawesi province, Indonesia.
• Mr. Encon Rahman, the 2017 PMCA awardee, mathematics, science and social science teacher at Mekarwangi Public Elementary School, the city of Majalenga, West Java, Indonesia.
Please join via Zoom : 
Time: Jul 23, 2020 03:00 PM Bangkok
https://us02web.zoom.us/j/85788503069?pwd=RnQxOHp2NHhyNldtRVAyejlhcmNKZz09
Meeting ID: 857 8850 3069
Passcode: 254332