Vietnam
Phan Thi Nu   
The English teacher who bridges international relations and expands learning horizons for students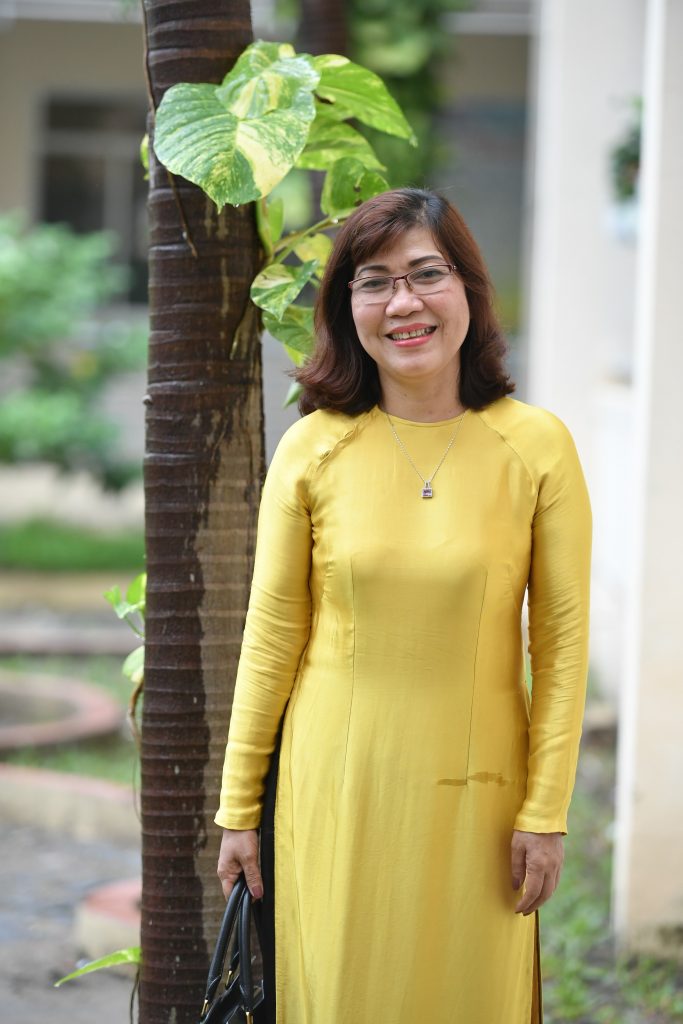 After Mrs.Phan completed her undergraduate and graduate degrees in English Language, the no 54-year-old English teacher began her teaching career at Nguyen Trai High School during 1987-1993. In 2005, she moved to her current school at Le Quy Don Gifted High School in Da Nang. Her responsibilities are not only teaching English but also international relations of her school.
Born to a traditional teacher family, Mrs.Phan has always had a passion to support students to learn and practise English skills by seeking opportunities for them to participate in different activities such as English speech and Q&A competitions. Her students were champions at the ASEAN Quiz Championship at the regional round in 2014. Le Quy Don Gifted High School is renowned in students consistently achieving high scores in English teaching.
"As a teacher of English, I do want to provide my students with good knowledge of English and teach them the right things to do. Some students consider me as their friend or even their mother at school. I am willing to listen to their problems and stories and share the feelings with them, as well as give them useful advices. I really love them and I am always by their side. Their happiness is also my happiness and I feel sad with their sadness."
"They are always in my mind and in my heart," she said.
In addition, Mrs.Phan also manages to seek scholarships for her students to further their education overseas. She also works with several foreign educational institutes and universities and that she understands the strength of each institute and suitability for individual students. Orientation is also provided for each student so that he/she can understand cultural differences and make good academic judgement when studying overseas.