The Republic of the Union of Myanmar :  U Than Tun
The Exceptional Teacher who Places Students at the Center, Together with the Cultivation of Life Skills and Virtues.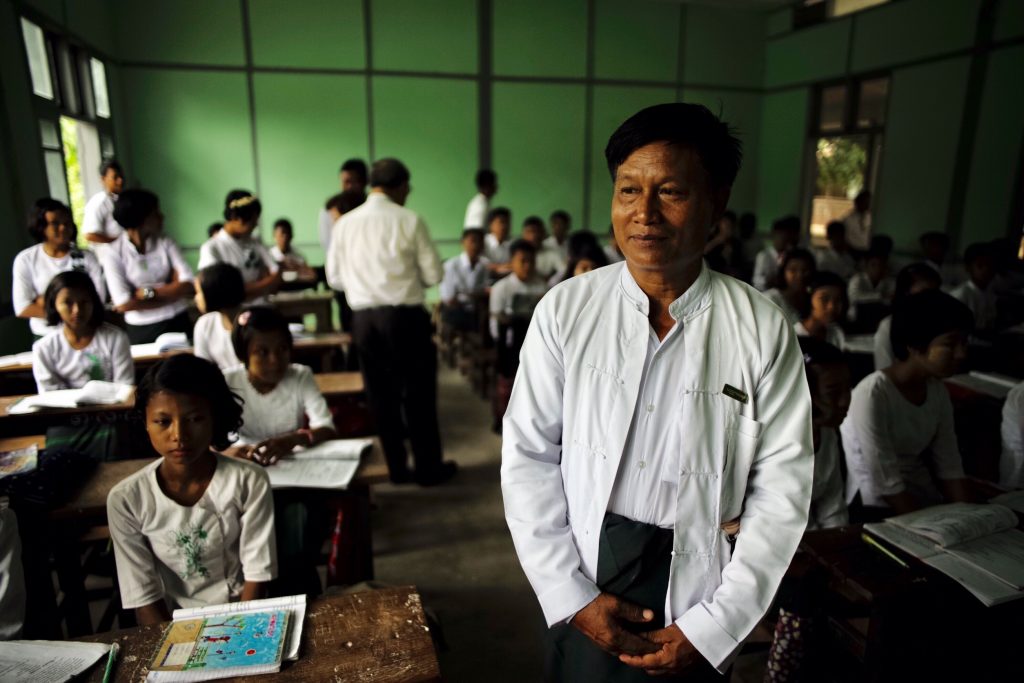 Teacher U Than Tun, age 58, currently teaches at the Basic Education High School in Ywarthargyi, Sagaing Region.  He received a Diploma in Animal Husbandry, a Bachelor's Degree in Botany from the Arts and Science University in Mandalay, and a Bachelor's Degree of Education from the University of Education, Sagaing.
U Than Tun teaches English and Co-Curriculum programs in secondary school.  He has been awarded the best teaching in supporting Grade-9 students to pass English tests at the annual state and regional examinations through the student-centered approach.
In addition to teaching, U Than Tun also actively participated in environmental management in the school, promoting livestock husbandry, organizing hygiene and health promotion activities, and organizing school sports.  Moreover, he has helped created life skills of the students by teaching them about prevention of narcotic drugs, alcohol abuse, HIV/ AIDS and sexually transmitted diseases.  He instilled in students the proper ethics and discipline in school and also at home, as well as sharing experiences on effective teaching, ethics and leadership skills to newly appointed teachers.
U Than Tun has an enduring faith and love for his colleagues and students. He is truly an admirable person due to his personal conducts and virtues of a teacher.