LAO PDR
Mrs. Khounvilay Khenkittisack   
Outstanding school administrator who unites teachers and the communities for collaboration towards student development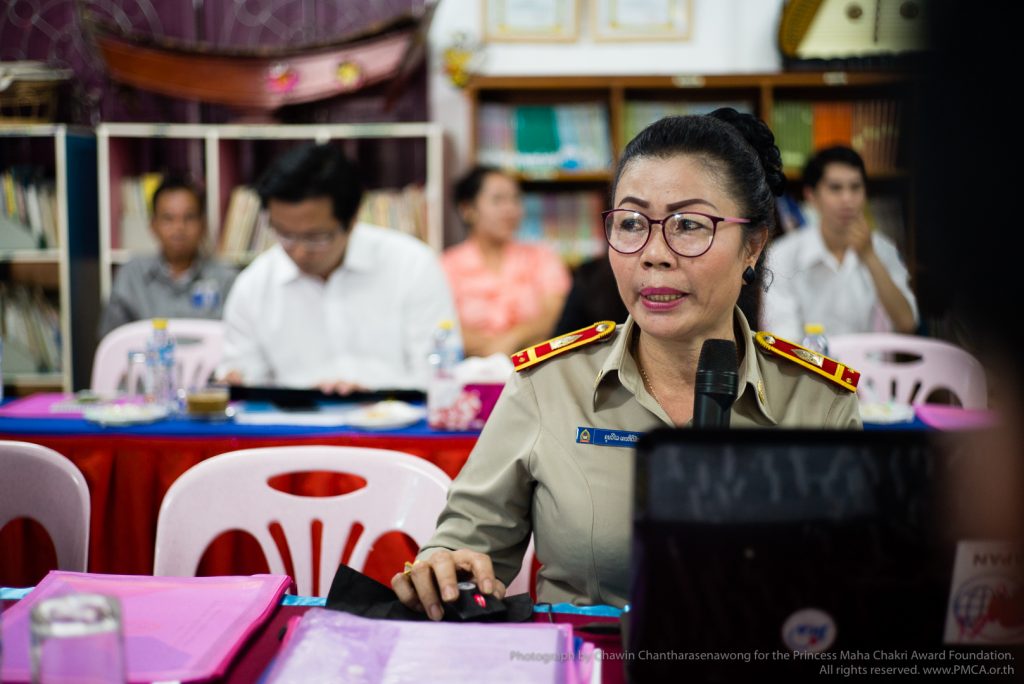 Mrs Khounvilay, 56, graduated from Vangvieng Teacher Training School and earned a diploma of General English from Dongkhamxang Teacher Training College before beginning her teaching career in 1978 at Donenokkum Primary School. In 1981, Mrs Khounvilay transferred to teach at Sokphaluang Primary School, and was appointed Principal of Thongkang Primary School in Vientiane in 1998.
Mrs Khounvilay is an outstanding school administrator who manages a school of 326 students with only seven teachers. Recognizing the importance of positive school-community relations, Mrs. Khounvilay involves teachers, parents and the communities in annual participatory meetings to share their views and suggestions for school development.
Since she was a child, she has always dreamt of becoming a teacher because of the teacher uniforms and the tireless support the teachers gave their students, regardless of their academic and developmental level. Teachers can help their students reach their full potential and achieve success in their lives. Mrs Khounvilay believes that she can make a positive contribution to her students.
With extensive experience in teaching and school administration, coupled with training opportunities in Lao PDR and overseas, Mrs Khounvilay greatly contributes to the development of the Lao Language textbooks for primary school students and children of ethnic minorities as well as the design of student learning assessment. She also participates in the development and revision of guidelines for teaching at primary education level. In addition, Mrs. Khounvilay plays an important role in the revision of the national education law and relevant legislations. Her dedication and commitment has won her several awards and certificates including the Victory Labor Medal for outstanding teaching experience and expertise from the Government of Lao PDR. Her school has also become a model for a quality school in Vientiane.