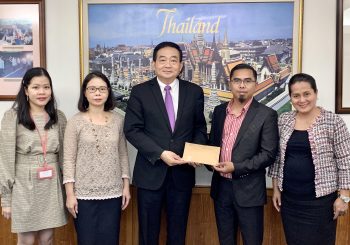 Press Release "Push Cart Knowledge on a Boat"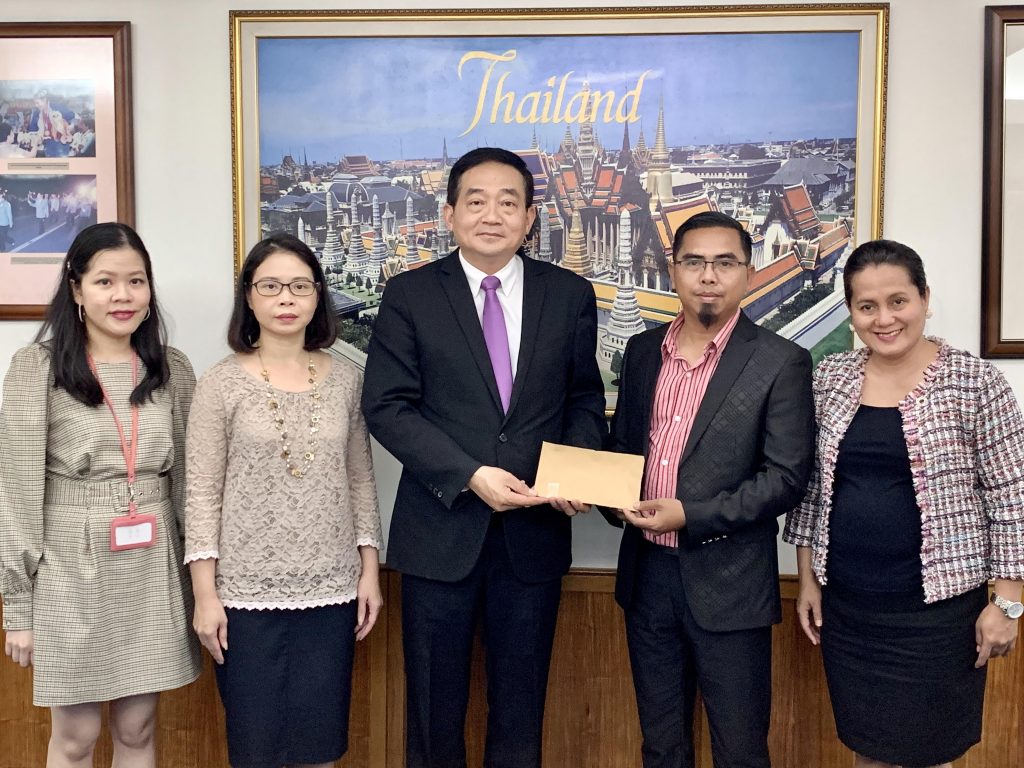 The Princess Maha Chakri Award (PMCA) gave a funding support to help Bajao community in Cotabato City, Mindanao, the Republic of the Philippines.
After the Award is given to Mr. Sadat Minandang, a teacher from Amirol Elementary School, Cotabato City Mindanao Bangkok in October 2019 by Her Royal Highness Princess Maha Chakri Sirindhorn, the Princess Maha Chakri Award (PMCA) Foundation of Thailand continues to support Mr. Sadat to scale up his project in bringing knowledge to Bajao Community, Cotabato children and villagers by providing funding of 188,000 Peso for TulaKaalaman (Push Knowledge), a push cart in a boat project and a Sustainability Livelihood Project for Parents (Mat Weaving and Fishing).
The funding presentation took place at the Royal Thai Embassy in Manila on
9 January 2020 by H.E. Vasin Ruangprateepsaeng, Ambassador of Thailand to the Philippines, with attendance from the representative from Department of Education of the Philippines.
The PMCA Foundation in collaboration with the Royal Thai Embassy and
the Department of Education of the Philippines will provide technical assistance to Mr. Sadat on the project. The project is in line with HRH's intention to help the disadvantage groups/children in the remote areas in Southeast Asia.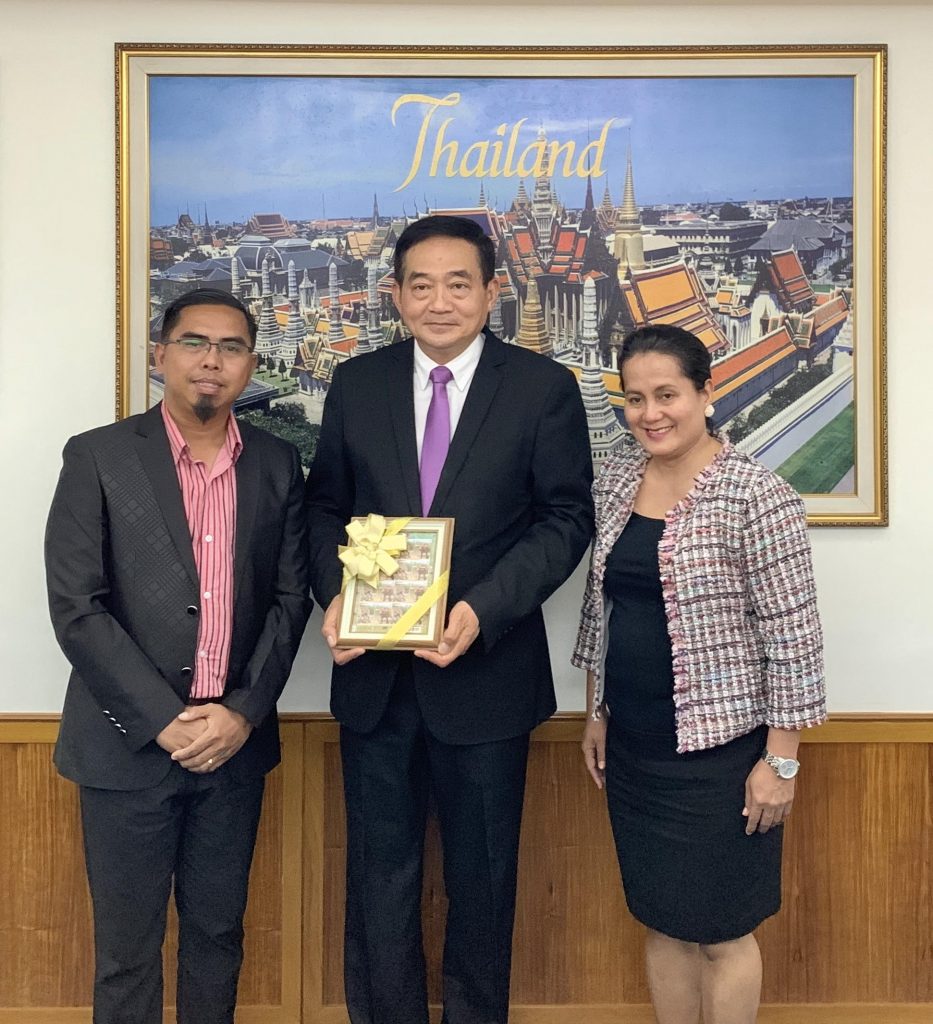 The Push Cart Knowledge Boat will bring 5 advocacies content (Alternative Delivery Mode, Education in Emergency, Water Sanitation and Hygiene, Child Projection and Feeding Activity to to the communities of disadvantage groups in Bajao Community, Cotabato City. The project will be implemented with the support from the Barangay Local Government Unit, Office of Social Welfare Department Services, the Alternative Delivery Mode of Schools Division of Cotabato City and the Department of Education, Region 12.
The Princess Maha Chakri Award, an award given to outstanding teachers of 11 Countries in Southeast Asia (ASEAN+Timor Leste) who have made significant impact to students' lives.  The PMCA was set up in 2015 on the auspicious occasion of
HRH Princess Maha Chakri Sirindhorn's 60th Birthday Anniversary to recognize HRH's contribution, commitment and devotion to teachers and education, particularly the disadvantage groups in Thailand and Southeast Asia.
The Award is given every two years since 2015.
Since 2015 there were three outstanding teachers from the Philippines, who received the Award. These teachers are (1) Mr. William Moraca, PMCA 2015 from Datal Salvan Elementary School in San Jose, General Santos City (2) Dr. Jesus Cathigan Insilada, PMCA 2017, Principal of Caninguan National High School, lloilo City and (3) Mr. Sadat B. Minandang, PMCA 2019 at the Amirol Elementary School, Cotabato City.
The unique and most important aspect of the Award is the activities after receiving the Award, which will enable these PMCA recipients to expand their practices to improve themselves and help other teachers within their countries and beyond.  The Award aims to promote excellent practices, inspire and serve as examples for teachers in Southeast Asia.  The Award consists of a Golden PMCA Pin, a price of 10,000 USD and a PMCA Plaque.
For more information: www.pmca.or.th
e-mail: secretariat@pmca.or.th